Nim is a mathematical game of strategy in which two players take turns removing objects from distinct heaps.
A server-based data backup stores copies of important data, runs automatically, manages multiple file versions and ensures the integrity of the stored data. Microsoft Windows Server 2008 and Windows Server 2008 R2 already have a large number of these features on board. The missing parts are provided by the open source compression software 7z.
"Windows Server 2008 backup with on-board tools and 7z" weiterlesen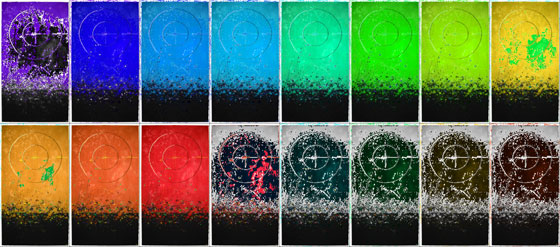 The Logic Color Shifter has been based on the ideas of the color theory of Robert Delaunay and is a tool for a constant change of the visual color space, an infinite color wheel. A practical application for this Software is the simulation of color changes in Dot Matrix Holoprints.